Hazel Drive Early Childhood Center
35 Hazel Drive Hampstead, NH 03841
(603) 329-9600
Wednesday, January 17
School closed due to snow
Welcome to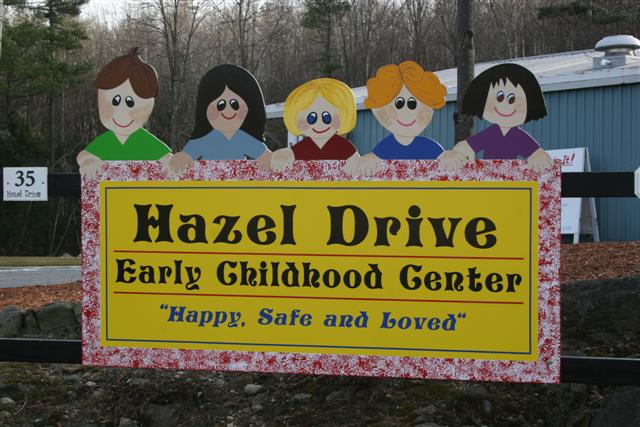 Hazel Drive Early Childhood Center! We have hours and programs to accommodate working parents and many part-time options for stay-at-home moms. Our caring and uniquely qualified teaching staff help children learn and grow. At Hazel Drive, children truly feel "Happy, Safe and Loved!"


Conveniently located one quarter mile off Route 111 in Hampstead, Hazel Drive Early Childhood Center is nestled in a quiet, green cul-de-sac. Our beautiful, well-maintained facility is inviting, comfortable, safe and secure. Our rooms are bright, colorful and very clean! The walls are decorated with the children's own art work, their pride and joy! Our moms and dads tell us that their children wake up and ask if they can please go to school today! We have a long list of names of parents who are eager to be contacted as references for families considering our center.
Please read more about our wonderful school in the news articles!
They go all the way back to our opening in 2010!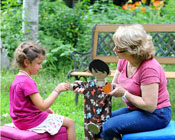 We are open from 7 a.m. until 6 p.m. and offer quality daycare for children from twenty-two months to seven years old in our Preschool, Extended Day and Kindergarten Enrichment programs. We are able to care for school-age children before and after school, with transportation provided by Hampstead Central School. We also offer Drop-In care for busy moms who need safe, reliable care when the regular babysitter is not available. Our new school year began on August 28, 2017. We are very happy to answer your questions and schedule tours. Registration is ongoing, and inquiries are most welcome!
At Hazel Drive, you can expect a lot of warmth, a lot of tenderness, a lot of laughter, and a uniquely enriching educational experience for your child!